---

Highlights in SAP Business One Version 10
Thursday, May 13, 2021, 11:00 AM
You'll learn how the updated functionality can make your work easier, with an overview of:
Authorization at the tab level for items/business partners;
Edit row-level UDFs even when a document is closed;
Drill down from financial reports;
Batch and Serial trace reports;
Web client;
… and more
** NOTE:  These sessions are designed for the purpose of enhancing client knowledge of SAP Business One operation.  ACUMEN Corporation presumes you attend these sessions with prior accounting knowledge.  We are not permitted and will not attempt to teach accounting principles, theory, GAAP, tax laws, nor offer financial counseling or advice.
** Register here:        https://register.gotowebinar.com/register/301560170350631439
---
---
---
PRIOR WEBINARS:    If you've registered for prior webinars, you can review them from the recordings we've sent you, or

log in to review now:
February 18, 2021 – Taxes in SAP Business One – log in to review now
January 21, 2021 – SAP Business One Fixed Assets,   an overview of the SAP Business One Fixed Assets module – log in to review now
December 10, 2020 – SAP Business One Budgeting  – log in to review now
September 17, 2020 – SAP Business One Procurement Confirmation Wizard – log in to review now
August 20, 2020 – Was Thursday – SAP Business One General Ledger Tip and Tricks – log in to review now:
July 16, 2020 SAP Business One -Down  Payment and Reserve Invoices, was Thursday – log in to review now 
June 18, 2020  – SAP Business One Production Standard Cost – log in to review now
May 14, 2020 – Pick and Pack Manager  – log in to review now
April 9, 2020 –  Recurring Transactions – log in to review now
March 12, 2020 –  Physical Inventory and Cycle Counts – log in to review now
February 13, 2020 –  Period End Closing– log in to review now
---
ACUMEN Corporation specializes in assisting small, medium-sized and larger businesses that find themselves in uncharted territory due to growth, expansion, acquisitions or changes in management, on the positive side.
Alternatively, businesses may find their current technologies aren't keeping up and they are experiencing loss of bottom line control, inventory obsoletion or large shifts in their established markets.
Solo USA Inc tells us their success story about growth in the US.  See the full letter on the TESTIMONIALS page.
The announcement for the upcoming DCAA webinar, will be posted shortly.
---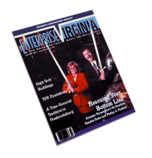 ACUMEN Featured in Regional Business Magazine
ACUMEN Corporation was the subject of the cover story for the regional business magazine Enterprise
Virginia.    The publication targeted
corporate executives and government officials in Virginia, Maryland, and North Carolina.    In the article entitled "Rescuing Your Bottom Line", the ACUMEN focus is on bringing new strategies and productivity tools into mid-sized to large manufacturing firms is featured.
The article includes quotes
from Phil Perkins and Sandra Dubé on ACUMEN's commitment to completing projects on time and on budget, a concept that ACUMEN calls playing
in the "Sweet 16".
ACUMEN has a limited number of copies of the entire magazine but a good supply of reprints.    To receive a copy of the article, send an e-mail to Chip Lowell, ChipL@ACUMENcorp.com with your request.
To find out more about the "Sweet 16 Implementations" concept, call or send an e-mail.    The ACUMEN team loves to discuss well-run projects.
---
ACUMEN will be introducing 2 new clients in the upcoming days.