---
You can also go to the Inventory Optimization page to learn more by clicking here. Please watch your emails for the invitation above.
---
---
ACUMEN Corporation specializes in assisting small, medium-sized and larger businesses that find themselves in uncharted territory due to growth, expansion, acquisitions or changes in management, on the positive side.
Alternatively, businesses may find their current technologies aren't keeping up and they are experiencing loss of bottom line control, inventory obsoletion or large shifts in their established markets.
Solo USA Inc tells us their success story about growth in the US.  See the full letter on the TESTIMONIALS page.
The announcement for the upcoming DCAA webinar, will be posted shortly.
---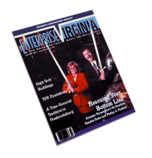 ACUMEN Featured in Regional Business Magazine
ACUMEN Corporation was the subject of the cover story for the regional business magazine Enterprise
Virginia.    The publication targeted
corporate executives and government officials in Virginia, Maryland, and North Carolina.    In the article entitled "Rescuing Your Bottom Line", the ACUMEN focus is on bringing new strategies and productivity tools into mid-sized to large manufacturing firms is featured.
The article includes quotes
from Phil Perkins and Sandra Dubé on ACUMEN's commitment to completing projects on time and on budget, a concept that ACUMEN calls playing
in the "Sweet 16".
ACUMEN has a limited number of copies of the entire magazine but a good supply of reprints.    To receive a copy of the article, send an e-mail to Chip Lowell, ChipL@ACUMENcorp.com with your request.
To find out more about the "Sweet 16 Implementations" concept, call or send an e-mail.    The ACUMEN team loves to discuss well-run projects.
---
ACUMEN will be introducing 2 new clients in the upcoming days.