A Client's Perspective; Why I Joined the ACUMEN Team
Solo USA Inc recognizes a reputable software consultant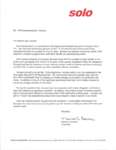 SAP Business One implementation with ACUMEN Corporation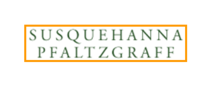 "If I were restricted to one thing I would say they (ACUMEN )are a champion for the process.
In other words ACUMEN is extremely committed to project success … more than even some users … and they are willing to push the client when necessary to help insure success. It might sound cliche but they take ownership.  I remember ACUMEN CEO Phil Perkins telling me before the project to be prepared for his team to state their opinion and take corrective action if the project were in jeopardy.  I would go a bit further and then say a project team at ACUMEN is willing to challenge and be challenged,  but that makes for a rewarding and successful implementation and partnership."
Eric Linde,  VP and Corporate Controller
                           Susquehanna-Pfaltzgraff Co.
                                                               interview for Profiles Magazine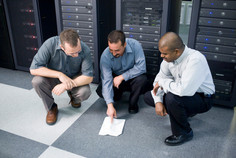 "Selecting our next generation software system was obviously a very important decision for our growing firm.   While many ERP products may have done the job,  the factor that tipped things in SAP's direction was the clearly superior implementation methodology offered by ACUMEN Corporation.  From a management standpoint,  it's comforting to be working with the world's largest application software company as well as a best in class consulting and implementation firm."
 (a food additives company)
                                           Vice President,  Richmond,  Va.
ACTION INDUSTRIES
Maintaining 98% same-day deliveries
With SAP Business One
"Implementing SAP Business One was one of the best business decisions Ihave made in my 15 years running the com­pany. It would have been impossible to accomplish all we have in the last two years without SAP Business One."
Pat Marron, President Action Industries Inc