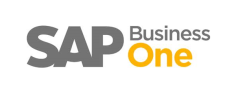 Find innovative ways to reach new customers, maximize efficiency, and drive profitable growth – with SAP Business One. This small business software can help you better manage every aspect of your company – from sales and customer relationships to financials and operations. It'll help you sell your inventory in different units (such as buying in cases and selling in individual bottles) while continuing to maintain an accurate count of units in stock. Available on premise, on-demand, and powered by our in-memory computing platform (SAP HANA) – the choice is yours.
Business Management Made Simpler
Designed specifically for small businesses and sold exclusively through SAP partners,the SAP Business One application offers an affordable way to manage your entire business.  With a Project Management module, you can tie in your long-term projects to your Customer Relationship Management (CRM) modules, all the way through to billing and collections.
SAP Business One & In-Memory Computing
Introducing SAP Business One 9.0. With over 50 new features and enhanced capabilities – including in-memory analytics powered by SAP HANA – this new release makes it easy to analyze growing data volumes and accelerate application performance, without complicating IT.
Mobile
Run your business from anywhere with secure mobile access to your back-office information and processes – using the SAP Business One mobile app for iOS and Android.
o    Operate more productively on-the-go
o    Stay on top of critical activities and take immediate action
o    Manage tasks, activities, and customer data in real time from your mobile device
Analytics
Achieve real-time insights to make better decisions on the fly, quickly capitalize on new opportunities, and proactively respond to potential issues.
Reporting and Business Intelligence
Leverage quick, insightful reporting for smarter decision making across your enterprise – with the combination of SAP Business One and SAP Crystal Solutions.
o   Generate timely reports across financials, sales, customers, inventory, and more
o   Reduce the time and effort associated with report creation
o   Deliver the right information to the right decision makers at the right time
---

OpenAccounts is a fully integrated, award-winning suite of financial accounting modules. It's designed to help lift the load from finance teams, so they can focus on adding value to the business. It does this by delivering accurate management information across your entire organization in real time, helping to reduce costs and boost financial visibility.
Thanks to its modular design, OpenAccounts offers a breadth and depth of functionality that will meet the needs of any organization. This is through hundreds of standard enquiries and reports available out of the box. However, it can also be customized easily to meet specific business needs, connecting into a wide range of collaborative products that provide workflow, document management, budgeting and forecasting tools.
Our Trusted Partners
ACUMEN Corporation has teamed up with select business partners in various industries to provide you with the best possible service.
Our Business Partners in Enterprise Resource Planning (ERP), include:
SAP Business One
Valogix
Enprise
AchieveIT
Our Business Partners on the accounting software side of the house include:
Our Business Partners for database solutions include:
SAP HANA
Progress Software Corporation
Microsoft SQL
---